Sing!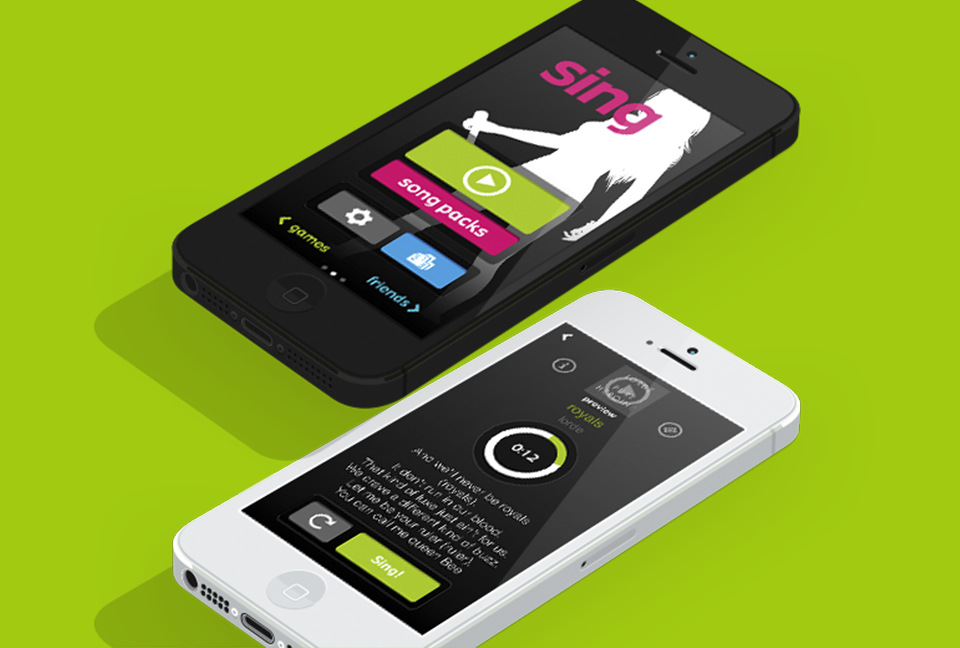 Project Description
This app gives a fun singing game where the goal is to guess your friend's song, building up the longest chain of correct guesses possible. The app is available on iOS and Android and has an integrated library of music content.
We were given an initial brief which we took and evolved into this game format. Some of the things within this app we think are clever include:
An anonymous user account creation process to reduce all barriers to playing
Multi-platform media encoding codec support
A double revenue model using unlock-able playlists as well as links to the iTunes store via an affiliate link
A flexible administrative system enabling simple game and playlist setup as well as usage insights
We also think the app looks very pretty and it has been well received so far.
Project Details
Client Sing!
Date 2015
Skills Mobile App Design, Native iOS & Android App Development, Objective-C, Java