Olly Smith's Wine app for iPhone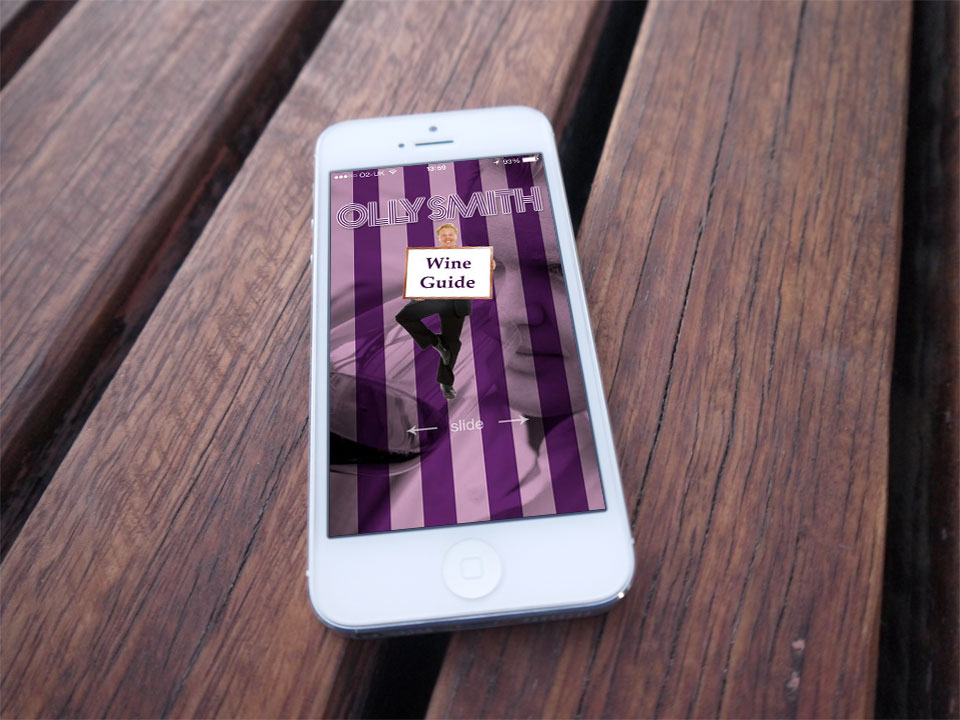 Project Description
Featured in the Sunday Times' World's Best Apps, Olly's app is all about the wine! From finding your nearest wine store and selecting the best wine Olly will guide you through the entire process.
Olly Smith is a larger than life character and is known for presenting The Secret Supper Club, acting as a wine expert on Saturday Kitchen and as a presenter of Iron Chef. You can read a whole lot more about Olly HERE and get the app HERE.
Olly's app is styled consistently with Olly's website branding and contains a unique mix of incredibly useful wine information as well as some fun features. A number of quirky photographic images are used through the app to infuse it with Olly's personality.
For beginners in the wine world to enthusiasts looking for something a little bit different and daring you will find it here. When you're done choosing your wine, have some fun with Olly's words of wisdom, watch his video guides and turn your phone into your very own Wine Horn!
Project Details
Client Olly Smith
Date 2010
Skills Native iOS, UX design, Custom CMS